Services
All-Inclusive Security & Electric Solutions
---
Integrated Security
HSI is a comprehensive full service NYS Licensed Integrated Security Company. HSI provides you advanced security solutions. We help property managers, building owners, businesses and home owners protect their tenants, customers, employees, facilities assets, operations and family.
CONSULTING SERVICE ONLY
Security System Design and Installation Plans with blueprints for completing project.
COMPLETE DESIGN-INSTALLATION & ON-GOING SERVICES
VIDEO SURVEILLANCE

Video Cameras, Closed Circuit TV, 24/7 Video Monitoring, 24/7 Audio Monitoring Options, Audio and Video TV Cabling & Setup, 24/7 Elevator Monitoring, and Wireless Networking. We also build guard consoles and monitor them for your added protection.
ACCESS CONTROL
Biometrics, Electronic Access Control, Hosted Access Control, IP-Base Long-Distance Access Control, Managed Access Control and Physical Access Control.
INTERCOMS

Standard Analog Intercoms, Telephone Answering Intercoms, Cell Phone, Wireless Intercoms, and Target Hardened Intercoms.
COMMERCIAL LOCKS

We are a licensed dealer of high tech Securitech Locks, Mortise locks, security cylinders, push button locks, strikes and magnetic locks and exit devices. We also provide rekeying services.
NETWORK CABLING
Solid Cabling and Internet Cabling.
REMOTE MANAGEMENT SERVICES

Hosted Access Control, Managed Access Control, Managed Video, 24/7 Emergency Services.
MAINTENANCE & SUPPORT

Customer Support, Inspections, Preventive Maintenance, Education and On-Site Training
Licensed Electric Contracting
HSI electric division is a New York City Licensed Electric Contracting Company. We have expertise in high voltage and line voltage projects to add new services or upgrades to your buildings. HSI Electric provides trouble shooting, maintenance, new construction, electric wiring and renovation work.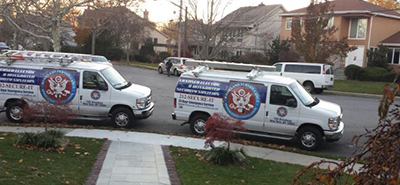 CONSULTING SERVICE ONLY
Complete electric design and plan blueprints ready for construction and wiring.
COMPLETE CONSTRUCTION, WIRING & INSTALLATION
New Service and New Construction Wiring
Service Upgrades
Adequate wiring (Up to code)
Trouble –shooting and ongoing maintenance